Senior Transportation Services
Do you have a parent or relative that dreads the thought of driving on our areas busy roads? Maybe night vision concerns or walking for long distances after searching for scarce parking spaces has limited and affected their confidence. Maybe it's a subject that many realize is a problem so we ignore it as we don't want to face the truth. Maybe you would actually love the service yourself!Limo Express Senior Transportation Services is your answer.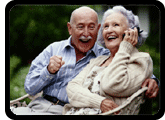 Our caring professional chauffeurs will transport them safely to the grocery store, doctor appointment, hair appointments and lunch or dinner out with friends. Just imagine the convenience of being dropped off at the front door of the mall and your very own driver waiting in a climate controlled sedan. Our chauffeurs will also lend a hand assisting with packages, making sure each passenger gets in and out of their residence safely. They are also great listeners, and are happy to assist with any special requests.
Limo Express gives people back their freedom and independence at an amazingly affordable price. We offer special hourly rates starting as low as $45.00 plus gratuity for the driver and tolls.
Please contact one of our reservation specialists with any further questions you might have and consider our gift card so they may give it a try when they are ready.
It's our most popular program that truly just makes sense!